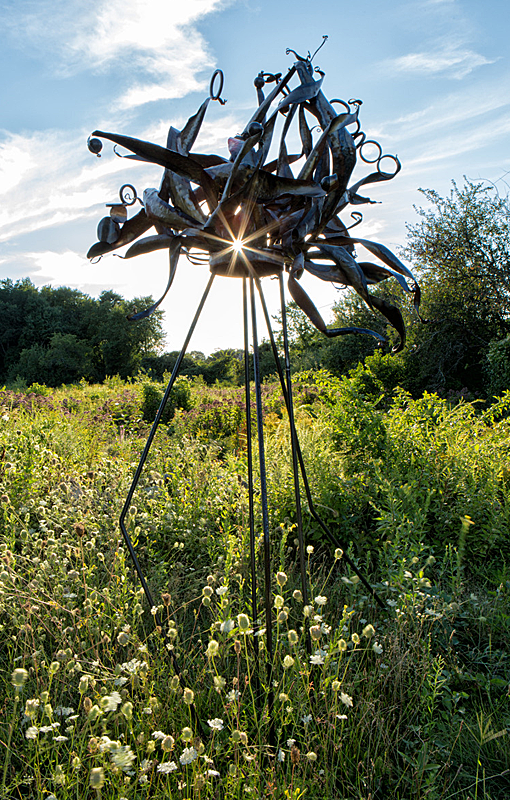 When a Mystery Is Overpowering, One Dare Not Disobey (Sold. Private Collection, Hopkinton, MA.)
About the Artist — Sarah Alexander
Sarah is a self-taught, multi-disciplinary artist working on paper and canvas, and sculpting with steel. She is Director of Visual Arts at Hopkinton Center for the Arts in Hopkinton, MA, where she teaches classes for children and adults. Her work is in private collections and has been shown throughout New England and abroad. Alexander's work is published by North Light Books in Incite: The Best of Mixed Media (book series 1, 2 & 3). She is a Core Member of Fountain Street Gallery, Boston.
Further Information
Prices are available upon request.
Most stands are removable / optional.
Pieces can be treated for outdoor installation and/or adapted for outdoor use.
See More About Sarah on 
Watch as Sarah Alexander creates her steel sculpture.